Buying domain names and website hosting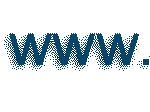 Choosing a domain name and hosting solution for your new website is one of the first decisions a business will need to take before going online.
However, it's also a very important process with a number of hidden pitfalls that can limit your online potential, so the following tips may help.
Buying domain names
There are two choices you can take when deciding on a domain name. You can either choose your company name to re-enforce your brand, or you can choose a more generic name that may pick up traffic from people searching for your type of product or service. Although good domains are becoming harder to find, whichever approach you take it is always a good idea to make it as simple and catchy as possible.
You should also consider what type of domain name extension to use, as this can affect how your site is listed by some search engines. This decision should be based on where your main target audience is located, so that if your main audience is in Australia it makes sense to use a .com.au domain so that your website will appear 'local' and also be listed in Australia-specific search indexes.
You may want to appear more international and opt for a .com (or any other global) domain extension, so in this case you need to ensure that your website will also be listed in Australia-specific search results as some search engines will list your .com only if it has an IP address which originates in Australia.
Website hosting services
Finding a good hosting service for your site will ensure that you have the functionality you require now - and possibly in the future - as well as maintaining continuous availability and support for your website at a realistic cost. Website hosting services have become cheaper over the last few years with a vast choice of different plans to choose from. In the first instance you need to consider your particular requirements, such as:
If you have an e-commerce site, do you need any database features such as server side scripting (ASP, PHP, .NET etc) or a secure server
Are there any guarantees of 'up-time' for your website?
Do you need a dedicated server or will shared space be sufficient?
What email features do you need?
Can you upgrade your package easily in the future?
It is also important to find out as much about your hosting company as possible, such as:
What kind of support do they provide? Consider making some enquiries by phone and email and see what their response is like.
Can they give you any information about their levels of up-time, type of server and its location?
Are there any limits on your website's usage and bandwidth?
How the Web Marketing Workshop can help
We don't directly provide domain names or hosting services but we do work with recommended partners who can offer good value domain names and a wide variety of hosting services. We can therefore provide you with impartial, objective advice on the best hosting and domain solutions for your own business needs, which will help you to get this crucial decision right first time.
Start by contacting us now for an initial discussion or simply request our FREE marketing assessment and we can provide you with recommendations for action when setting up your new online business.