Doing business online
The Internet continues to develop as a significant resource for both personal and business use. Driven by lower entry costs for computers and faster browsing speeds through broadband, the Internet - and the World Wide Web in particular - can't be ignored as a business channel. If your business is not yet taking advantage of this market growth, then the time to start developing this area is now!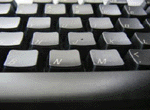 Doing business on the Internet takes away a lot of the traditional barriers to starting up a new venture. It also gives you the potential to extend your business reach internationally, as well as being a way to attract local or national business. However, starting up an online business can be a risky leap into the unknown for many people, where the new technology and often conflicting advice can create a confusing barrier to entry.
Making your online business effective
In this section you can read about the key areas to consider and how the Web Marketing Workshop can help. So whether you're already an established Internet business that isn't getting as much online success as planned, or if you're starting a new web business and are planning to launch online soon, we can work with you to improve your return on investment.
Find out why your business should be online and how to plan your Internet strategy. Learn about buying your domain name and hosting package for your website and consider the key aspects involved with your website design. Finally, don't forget the importance of an integrated marketing strategy between your online and 'offline' business.
We understand many of the issues that face companies when they first venture online, or if they are struggling to make the Internet profitable. We work with companies to develop the most cost-effective route to take that will balance objectives with budgets to achieve the best results. We also avoid technical terms and 'business speak' whenever possible, but we do talk business sense, based on over 10 years experience of working with websites, from new start-ups to successful online concerns.
You can read more about developing a successful Internet business on this website, or contact us now for more information about how we can help you plan for an effective online strategy. Alternatively, please request our FREE marketing assessment to get an initial view of your online business and the opportunities available.