The Website Marketing Experts for Australia
Website marketing is a powerful business tool. It's become the fastest growing marketing medium and a core part of any business market strategy. The Internet is also a proven source of cost-effective new business, so is your company doing enough online?
Your business may already have an established website, or perhaps you are currently developing one. You may just be starting to think about using the Internet to support your existing business, or developing a completely new venture.
Either way, Internet and web marketing should be a central part of your online business strategy – and that's where the Web Marketing Workshop can help.
Building better business on the web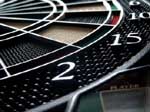 As specialist website marketing consultants, we are experts in generating online business for companies and have been doing so since 1997. For example, we can help with developing an online strategy, creating an effective website, running search engine marketing and pay-per-click advertising campaigns, or social media campaigns, online PR and e-mail marketing activity.
So how can we help you?
Firstly, our expertise in search engine marketing and other online marketing techniques has been developed across hundreds of websites in a wide variety of markets. We can also combine these skills with a select group of companies that we recommend, to provide you with a full Internet marketing service without the high fees you will find with many agencies.
Secondly, our 'workshop' approach means that we provide tailor-made solutions to suit your objectives and budget, combined with our personal and honest view on what your website could achieve.

Instead of offering false promises, we'll work with you every step of the way to create an individual online marketing strategy that's suitable for your business and budget - so that you can achieve the best return on your investment and gain the commercial advantages from a successful Internet marketing campaign.
You can find out more about our services and company on this website. Alternatively, just contact us now, or request our FREE marketing assessment for your website to get an idea of our proposed actions and prices.
We look forward to speaking with you soon!

What Our Customers Say
We would not hesitate to recommend you to other businesses who want more traffic visiting their website.
A specialist travel company started using search engine marketing in 2002 and within 6 months had seen significant results to start channeling spend from other sources - such as press ads and direct mail - into search. Within a year, they decided to use search engine marketing as their core strategy and haven't looked back since.
Despite the search engine marketing space getting more competitive, this company is now one of the market leaders in their field and continue to generate very cost-effective leads and new business through search and their website.
What more could your website being doing to market your business online?
Find out by requesting your FREE assessment now!