Online branding & identity
For many companies, developing a website is an extension of their existing 'bricks and mortar' business and therefore the branding - and brand values - of the site should reflect the business to create another recognisable channel for customers and prospects to use. For those businesses that are purely an online concern, the website may be the only experience the user will have with the company and so the branding of the site is no less important.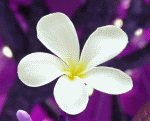 Online branding is a key part of the website design process and should be one of the main elements included in the design brief, from the use of the logo, to colour schemes, text styles and images, as well as the tone of content - all of which should reflect the needs of your target market as well as your company values.
Whether your business is uniquely online, or an extension of your offline concern, the branding of your website should be reflected in all material, from e-mails to letterheads, brochures to PR, plus all search engine marketing or other online marketing activity. It is increasingly harder to establish recognisable brands on the Internet these days, without access to huge budgets, but the importance of supporting your brand through all activities remains an important element in the design and marketing of your online business.
How to develop your online branding
Identify your brand values and relate these to your target audience.
Ensure that these brand values are used consistently throughout the business and across all materials.
Create a style sheet to ensure consistency of design and make your branding the core part of your website development.
Support your brand values in the way that you conduct business and train all staff to reflect and promote these values.
Conduct research into your brand to identify any significant gaps between your expectations and your customers' perceptions.
How the Web Marketing Workshop can help your web branding
Our marketing experience can help you develop and support your brand values as part of your overall Internet marketing programme. We can also bring in a number of recommended specialists for larger projects, when required. In addition, we can:
help you to develop your distinctive brand values and create style sheets and guidelines for usage.
ensure that your branding is used accurately and consistently throughout your website and on all your marketing activity.
advise you on ways to support and enhance your brand values across the business.
identify and manage research projects into your online branding.
Contact us now for more information and find out how we can support your online branding as part of your website design and development, or in the implementation of your marketing activity. Alternatively, request our FREE marketing assessment to get a wider view of how we can support your online business.