How to use this website
We understand that doing business on the Internet can be confusing with so much technical information and language involved. So we try to keep our approach simple and explain every action that we will take with a client, which is something our customers really appreciate.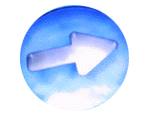 Whether you are completely new to this idea of doing business on the Internet, or already have some experience but just want to achieve more, we have suggested some ways below to get the most out of this website, depending on your current position. Each section of the website also includes issues to consider, together with ways that we can help you.
Alternatively, if you don't want to read through all these pages, just call us now for an initial 'no obligation' discussion about your website and Internet marketing plans and we'll be pleased to talk to you - with as little jargon as possible!
"I know the Internet is important, so where do I start?"
Now that you've recognised the increasing prominence of the Internet for business, you need to consider how your existing - or new - business will operate online. We can help you plan your online business strategy, help with your domain name and hosting, then work with you to develop your website design, site content and functionality to suit your target market.
Once that's all in place we will work with you to develop your online marketing plan, perhaps by testing the market with pay-per-click advertising and then developing the search engine optimisation of your site. Your business may also benefit from email marketing or affiliate marketing campaigns, but we'll take you through these options and develop a plan for your business, based on your objectives and budget. We'll also help to analyse the results and suggest new opportunities.
To learn more about doing business on the Internet, read some of the latest research or books on the subject, or you can sign up to our monthly newsletter. You can check out our glossary of terms, or just contact us now for a friendly, no-obligation discussion that will avoid technical jargon. Alternatively, request a FREE marketing assessment for your planned website.
"We have a website but it's not generating much business?"
You might want to revisit the original reasons why you developed a website in the first place, or look at the website design and its 'usability' to see how this meets the needs of your potential customers.
Next, look at your online marketing plan and how effective this is. If you've not done so already, you could test the market with a pay-per-click advertising campaign or develop the search engine optimisation of your site. We can advise you on these issues and improve your search visibility, or we can help with email marketing or other online marketing campaigns to suit your business objectives and budget. We'll also help to analyse site user trends and suggest new opportunities for your online business.
The quickest way to start the process is to contact us now for a friendly, no-obligation discussion on your website results to date. Alternatively, if you request a FREE marketing assessment for your website, we'll send you a proposal and costs for the action that we might recommend.
"Our website is attracting high traffic volumes, but few sales?"
In this situation, it sounds like your online (and offline) marketing is working well but your website is failing to attract the right prospects, or is not living up to their expectations. Analysing your visitor traffic can provide clues on the way people are using your website, but you might need to review your website usability or conduct some user research.
Please contact us today to discuss your concerns as there may also be other issues involved which means that your site is missing out on potential business opportunities. Alternatively if you request a FREE marketing assessment from us, this may highlight some initial problems with the way your site is working online.
"We've used an agency before with poor results - how are you different?"
We know that there are companies that can't live up to their promises when it comes to online marketing - unfortunately it's easy to set up a business to sell these services, but much harder to do it right. With years of experience in the UK Internet marketing field and having worked on hundreds of websites in a wide range of market sectors, we think we do it best!
You can read more about the Web Marketing Workshop and why we think we are different to many other companies. You can also view some of our clients and read our case studies or client testimonials.
Alternatively, just contact us today for an initial no-obligation chat, or request a FREE marketing assessment for your website, so that you'll get a clearer idea of how we work and what we can do for you.
"We'd like to develop our online marketing skills in-house - can you help?"
Yes, we can either provide a consultancy service to advise or train you or your staff to plan and implement online marketing campaigns, or we offer search engine marketing training courses. These are developed around the existing skills or knowledge that the attendees hold and can be held in your workplace with follow up support provided as necessary. Contact us now for further information on these options.
We hope that the above suggestions will help you to get the most from this website and to decide on your next course of action. Please follow the links to the pages of interest, or contact us today with any questions you may regarding our Internet marketing services.