Using content management systems (CMS)
Content management systems (CMS) have been one of the most beneficial developments for website owners in recent years. The advantages, in terms of time and money, are to be able to edit, add or remove content directly onto a website without recourse to the original web developers, which have been widely appreciated by website owners since the advent of these tools.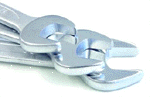 There are many CMS packages available and most web developers should offer these as an option. Some systems provide more functionality than others, but most should enable PC-literate users to access their website content online and make a variety of content changes within the existing site structure.
Adding a content management portal to your website gives you a greater degree of flexibility and control, whether you need to add or update product or sales information, change images, attach PDF files, create new some pages within the site structure, or add regular news features and press releases.
The Web Marketing Workshop can advise you about the benefits of such systems, either for a new site development or to add onto your existing site. We can give you access to online demos and provide training on your chosen system, if required, as well as supporting you in updating or extending the content of your site.
Contact us now to find out more, or request our FREE marketing assessment to get a broader overview on how we can help you develop your website as part of an overall marketing strategy on the Internet.